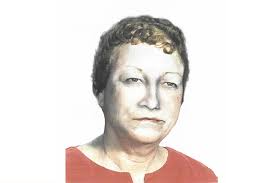 In a poignant and tragic discovery, a woman, estimated to be in her late 50s or early 60s, was found in a section of the cemetery reserved for deceased infants, shrouded in an air of mystery and sorrow. It was a diligent groundskeeper who stumbled upon this heartbreaking scene, an eerie tableau of despair amidst the serene final resting place of many.
The woman had meticulously prepared for her final moments. She had spread a clear sheet upon the ground, creating a peculiar juxtaposition between the bleakness of her intentions and the festive presence of an 8-inch Christmas tree by her side. The chilling details continued as it was revealed that she had ingested Valium, mixing it with brandy, and then taken the haunting step of taping a plastic bag around her head.
Alongside her in this somber tableau were personal effects that hinted at her identity and the complexity of her emotions. A knapsack containing a cassette of Jeff Foxworthy's "You Might Be a Redneck" and a tape of "Monty Python and the Holy Grail" provided a glimpse into her tastes and perhaps her efforts to find solace or distraction in humor.
What was perhaps the most haunting aspect of this tragedy were the two envelopes left near her lifeless form. One was addressed to the coroner, the other to the cemetery. Inside each envelope rested a $50 bill, a small token for the practicalities that would follow her passing. The notes within carried the weight of finality, as they read, "Deceased by own hand…prefer no autopsy. Please order cremation with funds provided. Thank you, Jane Doe."
In this poignant and tragic discovery, a profound sense of sadness enveloped the scene, leaving more questions than answers about the life and circumstances that had driven this woman to take such a solemn and irreversible step. Jane Doe's story, filled with solitude and despair, serves as a reminder of the importance of reaching out and offering support to those who may be silently battling their inner demons.