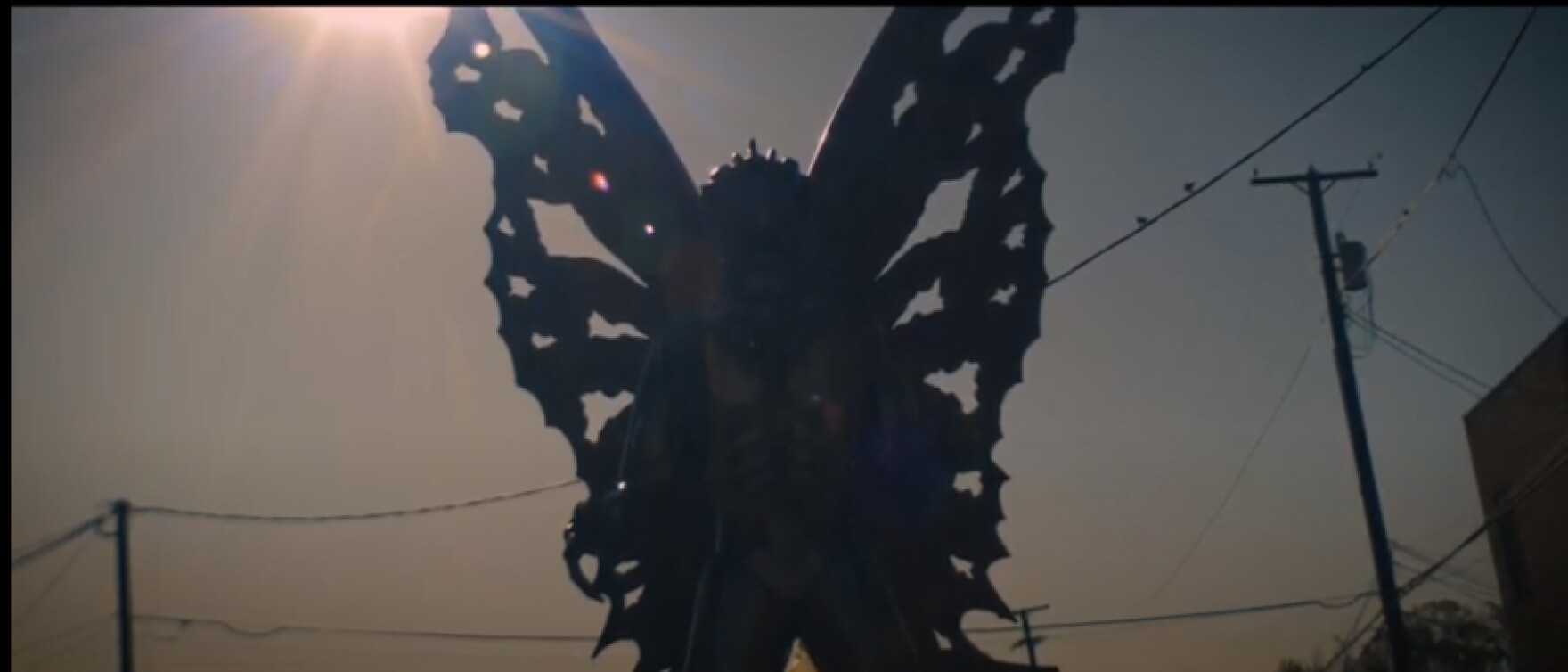 The Mothman has been described as around six feet tall and possessing a wingspan of 10 feet with either brown or grey feathers, and often with red eyes. Occasionally it was noted the creature had no head. Some called it a "brown man" that would glide through the trees. One group claimed they attempted to outrun the Mothman, driving around 100 mph (160 km/h) over uneven country roads, but the creature kept pace.
Other witness accounts include:
Marcella Bennett (34) described it as "about six feet tall, and in the little light there was, I could see it's body was covered in gray feathers. It was hunched over, looking at me, but I saw no red eyes." The Mothman was also witnessed by Bennett's nephew as she entered her sister's house and the Mothman followed. The nephew shined a flashlight at the Mothman before it turned and disappeared. Bennett reportedly suffered a miscarriage after the incident.

Mary Hyre (54), a journalist researching the UFO sightings in the area and staunch believer in the Mothman, reportedly received a phone call from a strange male voice telling her "Soon you'll be in some other place" a few weeks before she died suddenly in 1970. Hyre's niece Sharon, who lived with her at the time, also reported Hyre mentioned she would "lay awake at night and hear a heart beat or baby cry." Sharon did not share her aunt's belief in the creature.

Some 100 people witnessed a huge craft "seven stories high" rising from the Ohio River with dozens of smaller vessels coming from it. One witness took pictures with a Polaroid camera but, despite the crafts producing bright lights, all photographs came out pure black.

Many reported telephone interference, "loud pings and clicks," before the lines would go dead.

The 

San Antonio Express 

reported, "A dog was handed into the police station. It had been found dead but with no injuries. When it was examined, its heart was found to be missing — but there was no incision, no sign of surgery. Its heart was just gone."

Farm animals were also found in this state, with missing organs but no signs of "scar or injury."

Volunteer firefighters Capt. Paul Yoder and Benjamin Enochs said "they saw what definitely was a very large bird with red eyes."
On December 15, 1967, the Silver Bridge collapsed. The suspension bridge's collapse killed 46 people after a single link cracked starting a deadly chain reaction. The collapse elicited a clamor of theories, including blame being placed on the Mothman as well as an anonymous tip that an "Oriental-looking dwarf" was spotted "running off the bridge and jumping into a big black car right before the fall." No one else seemed to witness this event, including journalist Mary Hyre (the same one who received the fateful phone call shortly before her death mentioned above) who was near the bridge when it collapsed and stayed close to report on the disaster.
A little over a year after its first sighting, with hundreds of witnesses during that time, the Mothman was not spotted again after the bridge's collapse.