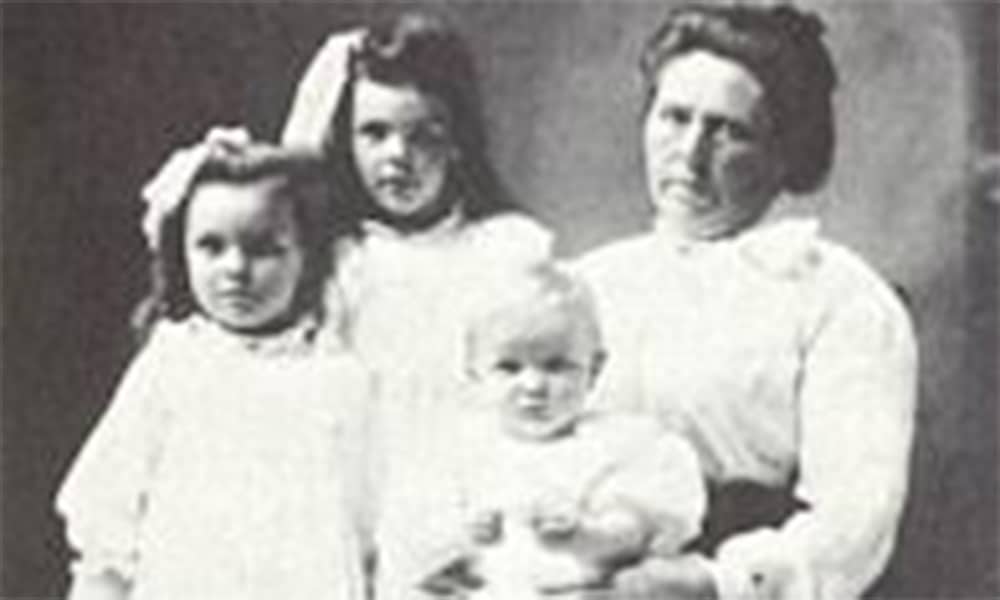 April 28, 1908, La Ponte, Indiana. The bodies of Belle Gunness' three children and the headless corpse of a woman are found in the charred remnants of Gunness' home.
Gunness was believed to have been a serial killer, killing her first husband, Mads Albert Sorenson, and their two infant children, as well as burning down their home and store to collect insurance money. Her first husband's death was especially suspicious as he died, supposedly of heart failure on the one day in which his two insurance policies happened to overlap. Though his family suspected foul play, no charges were brought against Gunness.
Gunness married her second husband, Peter Gunness, and had a child with him. Both died of mysterious causes, as did an adoptive daughter. She then published Lonely Hearts ads in newspapers, luring wealthy suitors to her home. None were seen alive again.
As a relative of one such suitor became suspicious, Gunness's seemingly string of misfortune culminated. Her home burned to the ground, and her 3 adopted children were found dead, as was the headless corpse of a woman thought to be Gunness. Though it was immediately questioned if this body was that of Gunness (the curiously missing head notwithstanding, the corpse measured 5'3" after accounting for the missing head and was calculated to weigh less than 150 lbs.
While Gunness stood at 5'8" and weighed between 180 and 200 lbs.), she was presumed dead. Along with the bodies of "Gunness" and her 3 children, more than 40 bodies of men and children were exhumed from shallow graves on the property.
Gunness' handyman was charged with murder and arson, though he was only convicted of arson. He died in prison but claimed Gunness had murdered all the victims found buried, drained her bank accounts, killed a woman answering an advertisement for a maid specifically to use as a stand-in for Gunness' corpse, staged her death, and set fire to her home.
This claim was somewhat supported when, in 1931, a woman calling herself Esther Carlson was arrested for poisoning a man for profit. Two people who had known Gunness believed she resembled Carlson in photographs, but this was never proved. Carlson died before her trial.