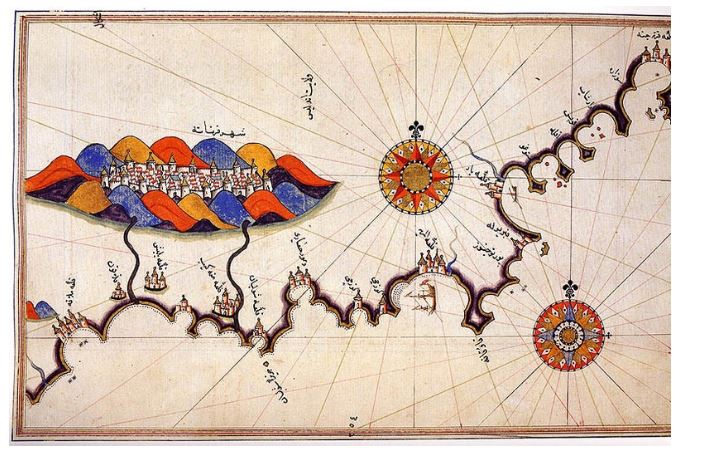 In a tragic and tumultuous chapter of history, a violent incident unfolded in Granada, marked by profound religious tensions. At the heart of this turmoil was the figure of Joseph ibn Naghrela, the Jewish vizier, who was perceived by some as wielding considerable influence over a king known for his excessive drinking.
The atmosphere in Granada had grown increasingly strained, with discord between the Muslim and Jewish communities deepening. A critical catalyst for the conflict was a provocative poem that disparaged the Jewish population. Despite the offensive verses, King Badis chose to overlook them. However, for the Berber population, native to North Africa and the predominant ruling group in Granada during that era, suspicions surrounding the vizier's intentions had already taken root. They believed that Joseph harbored ill intentions toward the king, and the incendiary poem only added fuel to their suspicions.
The poem's verses contained calls for retribution and portrayed the Jewish community as violators of their covenant. It articulated a sense of vulnerability among the Berbers, who felt overshadowed by the prominent Jewish community. The poem's sentiments served as a final trigger, pushing a Muslim mob to descend upon the royal palace.
In this horrifying episode, Joseph ibn Naghrela was captured, crucified, and many of the city's Jewish residents were mercilessly murdered. Historical accounts have provided varying estimates of the casualties, with the 1906 Jewish Encyclopedia reporting the loss of "more than 1,500 Jewish families, numbering 4,000 persons" in a single day. However, it is crucial to acknowledge that the passage of over 900 years has likely led to embellishments and exaggerations in these accounts, making it challenging to verify precise figures in the 1971 edition.
This tragic event serves as a grim reminder of the devastating consequences of religious tensions and misunderstandings in history.