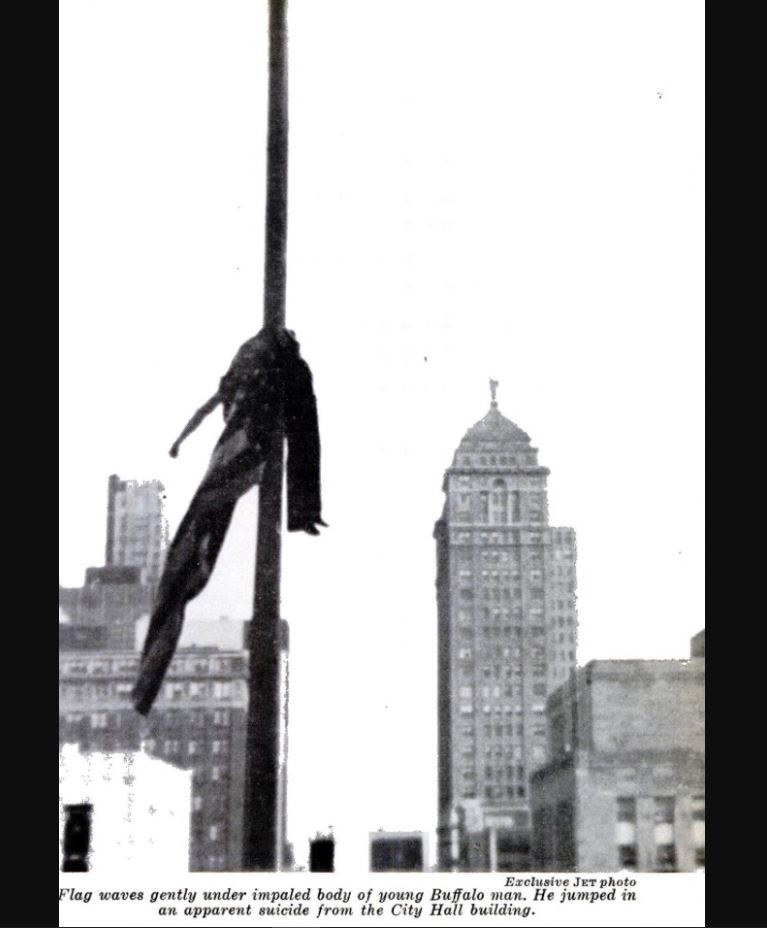 The tragic and bizarre incident that occurred on October 22, 1976, in Buffalo, New York, involving the death of Bobby Jackson, remains shrouded in mystery and controversy. Officially ruled as a suicide, the circumstances surrounding his demise have raised questions and skepticism among those who believe that his death may have been more than a mere act of self-harm.
According to the official account, Bobby Jackson, at the young age of 19, plunged from the 28th story of Buffalo City Hall, seemingly with the intent of ending his own life by leaping from the staggering height of 250 feet. However, what makes this case particularly puzzling is the suggestion that a sudden gust of wind altered his trajectory, leading him to impale himself on the flagpole rather than succumbing to the fall's impact. Gravity pulled Jackson and the flagpole halfway down, creating a gruesome and surreal scene.
The process of removing Jackson's body from the flagpole was a morbidly unconventional task. Cranes had to be employed, and the base of the flagpole was sawed off to facilitate the removal, all while a crowd of approximately 200 onlookers observed the tragic spectacle.
Adding further complexity to the case is the assertion made by Jackson's younger brother, who was only 16 years old at the time. He vehemently insisted that his brother was not a victim of suicide but rather that he had been murdered, pushed, or thrown from the building. However, a police sergeant attached to the case refuted this claim, stating that it would have been practically impossible for someone to throw a person over the glass observatory wall, covering a distance of 8 feet, and 15 feet away from the building, which would have been necessary for Jackson's body to land on the flagpole.
The mystery deepens as the Buffalo Police Department reportedly cannot seem to locate the public records related to the case, fueling suspicions among those who question the official narrative. The lack of concrete evidence and the perplexing circumstances surrounding Bobby Jackson's death have left many unresolved questions, making this a chilling and enigmatic chapter in the annals of history.