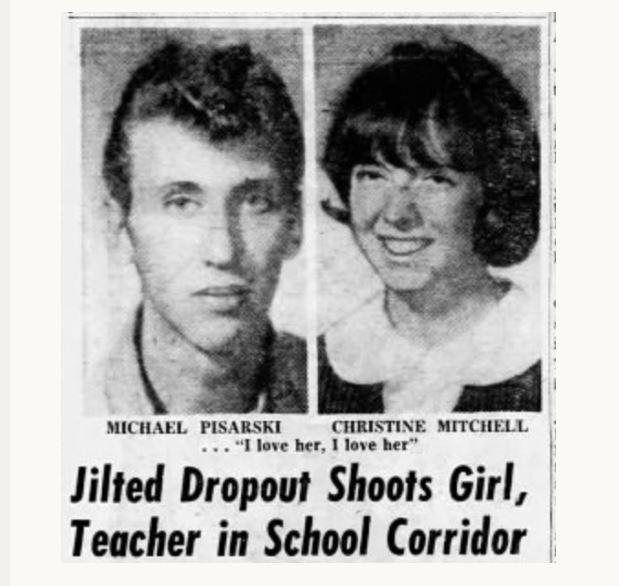 In a deeply tragic and heart-wrenching incident, the life of Jessica Mitchell came to a devastating end, leaving behind a trail of grief and pain. The perpetrator, Pisarski, had once been entwined in a loving relationship with Jessica, spanning two and a half years. However, the complexities of their love story took a tragic turn, culminating in a horrifying act that shook an entire community.
Pisarski's actions were driven by a tumultuous mix of emotions. He claimed that he shot Jessica in the head out of a twisted sense of love, his heart shattered by their recent breakup. The circumstances surrounding their separation had left him distraught and consumed by anguish. Despite the dissolution of their relationship, Pisarski's feelings for Jessica remained intense and overwhelming, pushing him to a breaking point.
Jessica's family, deeply concerned for her well-being, had made the painful decision to forbid Pisarski from contacting her. Undeterred by their wishes and driven by an irresistible urge to speak with her one last time, Pisarski made his way to West Leyden High School. When Jessica turned away from him, unable or unwilling to engage, Pisarski's despair reached its zenith, and he committed an unthinkable act, shooting her in the temple.
The tragedy did not end there, as assistant principal Sidney Gerenstein, in a heroic attempt to intervene, was also caught in the crossfire. Pisarski shot Gerenstein in the leg as he tried to apprehend him. In a remarkable act of courage, an unnamed student stepped forward and brought Pisarski down with a daring flying tackle, preventing further harm.
In the aftermath, Pisarski made a chilling admission of his guilt and displayed an eerie willingness to face the consequences of his actions without legal representation. Jessica, fighting for her life, underwent surgery, but the bullet lodged in her brain proved insurmountable, leading to her tragic passing four agonizing days later.
Pisarski was ultimately found guilty of the heinous murder of Jessica Mitchell and the aggravated battery against Sidney Gerenstein. Justice was served with a 35 to 60-year prison sentence for the murder and an additional 4 to 5-year term, to be served concurrently, for the aggravated battery. The sentence aimed to ensure that such a heartbreaking tragedy would not be forgotten, serving as a solemn reminder of the profound consequences of uncontrolled emotions and violence.