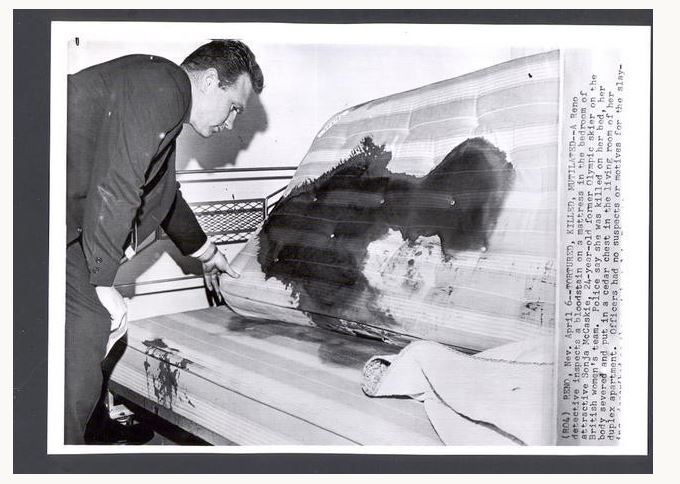 Olympic skier Sonja McCaskie is strangled, raped, mutilated, and dismembered by an 18-year-old - A babysitter caring for McCaskie's 10-month-old son called police when she failed to come by for the infant. Officers were greeted by McCaskie's heart near the front door before they found her nude, headless body crammed in a cedar chest with three knives still in her torso. Her attacker had attempted to skin her and cut a large incision from her pelvis to her neck. Her head was wrapped in underwear and a lace tablecloth, her left foot wrapped in a blanket.
A week later, on April 13, police arrested Thomas Lee Bean (18) after he attempted to pawn a camera belonging to McCaskie. He confessed to strangling, raping, and mutilating McCaskie's body, though he offered no motive aside from simply wanting to kill someone.
He provided details of the crime, including McCaskie regaining consciousness while being strangled to plea for her life for the sake of her young son and tossing her severed head "like a basketball" into the chest containing her body.
Although the National Enquirer, known for sensationalizing their stories at best and fabricating them at worst, published an article with the headline "I Cut Out Her Heart & Stomped On It," I could find no additional source to verify Bean claiming he had done so.
Bean was convicted and sentenced to death, though his sentence was commuted to life in 1972 when the Supreme Court ruled capital punishment to be unconstitutional.