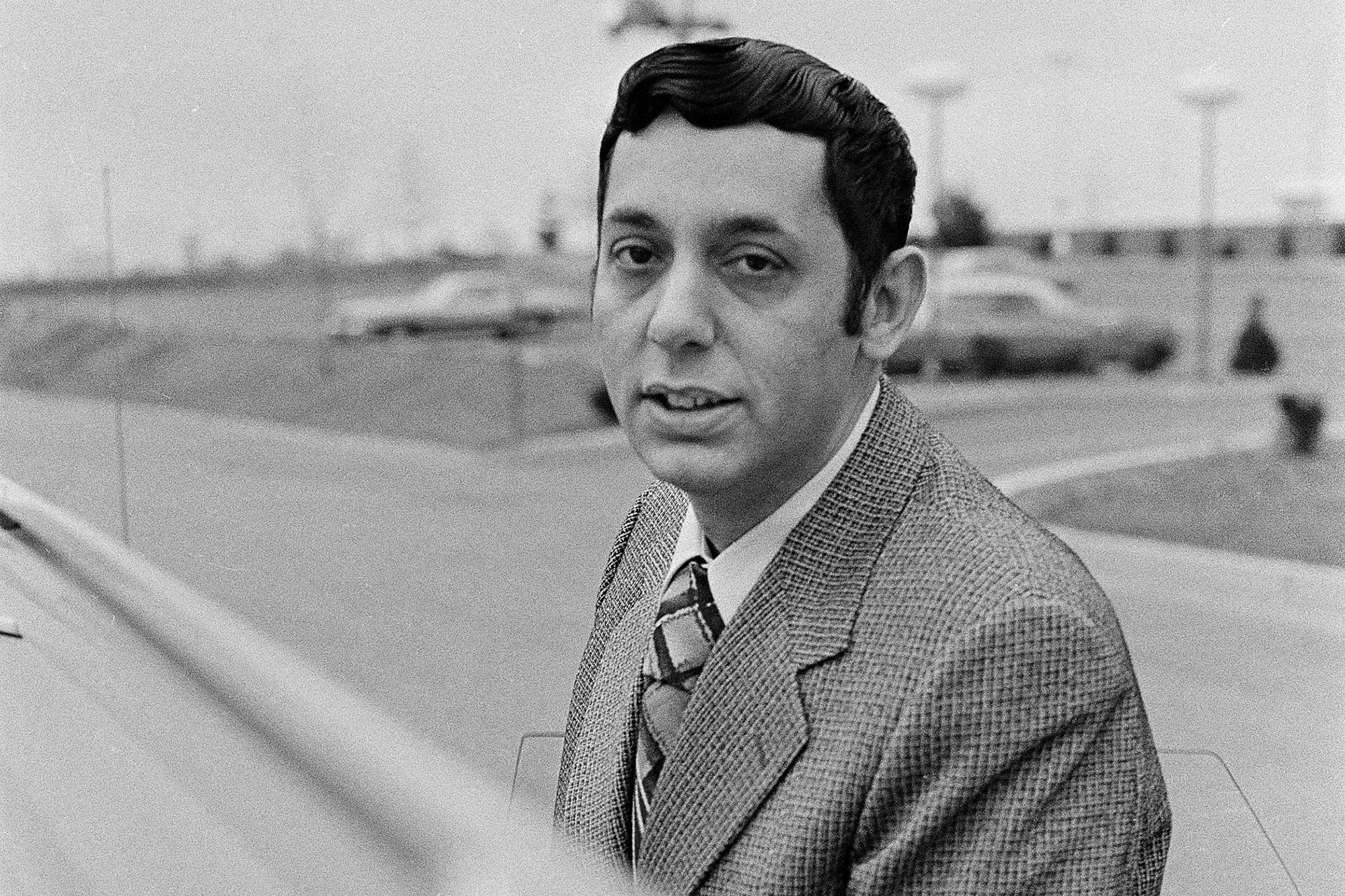 Joseph Kallinger, a former cobbler turned notorious murderer who instilled fear in the suburbs of New Jersey two decades ago, has passed away in a Pennsylvania prison at the age of 59.
Officials from the State Correctional Institute at Cresson reported that Mr. Kallinger died on March 26, succumbing to a seizure. Initially, his demise received little attention.
Mr. Kallinger had displayed erratic behavior during his two decades behind bars, spending the last five years in solitary confinement while under constant suicide watch. Prior to his time at Cresson, he had spent numerous years at Farview State Hospital in Pennsylvania.
On January 8, 1975, as later determined by a jury, Joseph Kallinger and his 13-year-old son, Michael, gained entry to a Leonia, New Jersey residence by posing as salesmen. Over several hours, they brutally assaulted, robbed, and terrorized eight individuals inside. Among the victims was a 21-year-old nurse named Maria Fasching, who had come to the house to assist an elderly neighbor and friend. Tragically, she was taken to the basement, where she was fatally attacked.
The shocking aspect of the crimes was not only their brutality but also the involvement of Kallinger's young son, who, under his father's guidance, participated not only in the Leonia incident but also in similar break-ins in Dumont, a nearby location, as well as in Lindenwold, a suburb of Camden, and in Baltimore and Harrisburg, Pennsylvania.
Paul Giblin, Mr. Kallinger's attorney, recollected in a recent interview, "People in the suburbs were put on notice that they had to keep their doors locked. I have always felt great sympathy for the victims of his crimes - not just Maria Fasching but all the others as well."
The crimes, which commenced on November 22, 1974, and culminated in the murder of Ms. Fasching, followed a pattern: women were bound, sometimes subjected to sexual abuse, and the father and son duo would ransack the house in search of valuables. For instance, during a robbery in Harrisburg, they stole approximately $20,000 in cash and jewelry from four women who were bound and assaulted during their bridge game.
A blood-stained shirt left behind by one of the intruders in Leonia was traced back to Mr. Kallinger, who lived with his family in a cramped apartment above his shoe repair shop in Philadelphia. Both father and son were arrested at that location.
It was later revealed that Mr. Kallinger had spent several months in prison in 1972 for child abuse allegations made by three of his six children, although they later recanted their accusations. Shortly before the string of crimes in 1974-75, Mr. Kallinger's son, Joseph Jr., aged 14 and one of his previous accusers, was found dead in the ruins of an old building in Philadelphia. Mr. Kallinger was eventually convicted of the murder of Joseph Jr. as well as that of a 9-year-old Philadelphia boy.
During Mr. Kallinger's 1976 trial for the murder of Ms. Fasching, his defense sought a verdict of not guilty by reason of insanity. Mr. Giblin clarified, "I never wanted him to be acquitted. I wanted him in a mental institution for the rest of his life."
When asked whether he believed his client was evil, sick, or both, Mr. Giblin stated, "He was sick. He was an evil man, and the evilness was a manifestation of the illness."
Psychiatrists who assessed Mr. Kallinger after his capture diagnosed him as paranoid and schizophrenic. During his trial in New Jersey, he would occasionally moan and babble incoherently. Nevertheless, the jury determined that he had the capacity to distinguish right from wrong and subsequently convicted him of murder.
Ironically, Joseph Kallinger never served a day in prison for the murder of Maria Fasching. The life sentence he received for this crime was meant to commence only after he completed a term of 30 to 80 years for the Pennsylvania robberies. In recent years, Mr. Kallinger had exhibited remorse, refused sustenance, and made suicide attempts.
As for his son Michael, he was adjudged a juvenile delinquent and detained for a period in Pennsylvania. His whereabouts, along with the rest of the Kallinger family, remain unknown.