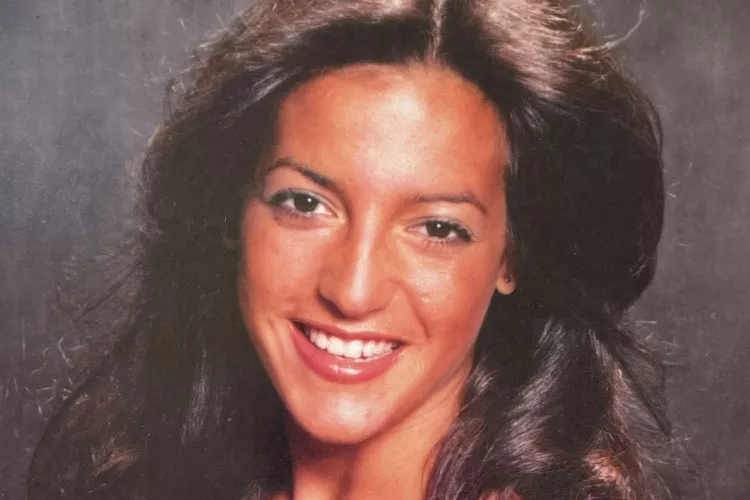 In January 1982, Elena and her sisters JoAnna and Maria and their friends attended a Diana Ross concert. Little did JoAnna and Maria know that this concert would become one of their last cherished memories with Elena.
Elena Semander was a 20-year-old young woman full of spirit and independence. She cared deeply for her younger siblings: Maria, 18, JoAnna, 15, and John, 12. Elena was not only an athletic person but also a talented artist. She helped her siblings with their schoolwork, gave JoAnna advice on dealing with boys, and sent heartwarming letters to John from college, assuring him that girls would adore him someday.
On the morning of February 7, 1982, the Semander family, a close-knit group of five, was preparing to go to their Greek Orthodox Church as usual. However, Elena, who had been living with her parents, Zack (who was 52 and worked as a math teacher) and Harriet (who was 48 and worked as a registrar at The Kincaid School), was not in her room. She had just returned home after her first year at the University of Denver on a field hockey scholarship and was starting her sophomore year at the University of Houston.
That morning, Elena was not in bed, and her parents were annoyed that she wasn't joining them for church. Now 59 years old, Maria thought she would have to make up an excuse for her sister, saying, "I was thinking, 'Okay, I'm going to have to cover for her.' I did not think anything bad had happened."
Elena Semander's Pursuit of Justice Elena had met friends the night before and even borrowed Maria's rabbit fur coat. Then, a call came from a Houston police officer, which no parent ever wants to receive.
"JoAnna and I were right there when my dad got the news," says Maria. "I'll never forget that moment. It seemed like all the color drained from his face. He sat down and said, 'We've lost her.'"
That very morning, a sanitation worker in Houston discovered the body of a young woman in the back of a garbage truck. Tragically, Elena had been strangled to death, and her body was left in a dumpster at an apartment complex near their home.
Within three months of this horrific incident, the Semander family learned that a 28-year-old man named Coral Eugene Watts had been arrested. He was caught while trying to escape after attempting to drown two women in a bathtub. One of the brave women, Melinda Aguilar, managed to escape Watts by throwing herself off a first-floor balcony, even though her hands were tied behind her back, pretending to be unconscious.
Watts, now considered one of the deadliest serial killers in U.S. history, admitted to the police that he had killed 12 women in Texas, including Elena Semander. However, just when justice appeared to be served, the Semander family received shocking news.
Prosecutors had made an exceptionally unusual deal with Watts: in exchange for pleading guilty to aggravated burglary charges and helping the police find the bodies of three women he had murdered, he was granted immunity from further prosecution. This meant that Watts would never be held accountable for Elena's murder.
To make matters worse, he exploited certain legal loopholes in Texas, which allowed him to have his initial 60-year sentence reduced to just 24 years due to good behavior. This ultimately qualified him for mandatory early release in 2006. These unexpected legal developments tragically thwarted the Semander family's quest for justice for Elena.
Furious and determined, the Semander family embarked on a mission that would span decades to ensure that Elena's killer remained behind bars. They attended parole hearings, protested outside prisons, and met with lawmakers. Their efforts were instrumental in reshaping Texas's mandatory early release law.
Harriett, now 90, played a leading role in this endeavor.
"It was a tremendous help in healing and going through the grief process," she reflects. John, now 54, remembers his mother's dedication: "The research my mom was doing, everything she was learning, the interviews with the press—she was really just obsessed."
Over 30 years, John transformed the family's traumatic experiences and their struggle to move forward into a screenplay. This screenplay eventually became the basis for a short film called "The Empty Chair."
John describes his mother's transformation during this journey: "My mom would get on the phone with an investigator and transition from a sweet Greek mom to a crusader against the criminal justice system. Her crusade began with the quest to find out who had killed Elena. It then shifted to questioning the criminal justice system after Watts confessed.
Finally, her focus became how this confessed serial killer, who was already under surveillance and had been warned about by Michigan authorities to the Houston police, could have committed these crimes. It was a relentless battle."
Harriett furthered her advocacy by becoming a part of Parents of Murdered Children, where she championed victims' rights. In 2002, on the 20th anniversary of Watts's arrest, she organized a "Call to Action" event at her church, where families of victims gathered to protest his impending release.
This gathering gained significant national media attention and captured the notice of authorities in Michigan, where Watts had lived before moving to Texas in the early 1980s.
In 2004, investigators in Detroit and Kalamazoo reopened two unsolved cases, naming Watts as a suspect in the murders of two women.
He faced trial and was convicted, with Elena's family in the courtroom. Watts received a life sentence in prison, ensuring he would never be re-released. The tireless efforts of the Semander family, particularly Harriett, played a pivotal role in achieving this long-awaited justice.
Harriett finally found peace when Watts died from cancer in prison in 2007. Her daughter, JoAnna Nicolaou, who is now 57, recalls her mother's first words: "I have my life back." JoAnna was struck by this statement, realizing how much this long struggle had consumed her mother's life.
Harriett had never expected to outlive Watts, believing she would spend the rest of her days on Earth not only dealing with him but also battling the criminal justice system.
Zack sadly passed away from lung cancer in 1999. However, Harriett has preserved the memory of her daughter by carefully holding onto Elena's drawings, clothing, and stuffed animals, storing them in a cedar chest.
These cherished items found a new purpose in John's film, "The Empty Chair," directed by Andrew Shebay. The film debuted at the SeriesFest indie film festival in Denver in May. John aspires to expand the short film into a full-fledged series or feature film, ensuring that Elena's memory continues to be honored and shared.
Elena's life was tragically cut short just nine days before her 21st birthday, but her legacy lives on in meaningful ways. There's an arts and sports scholarship in her name at The Kincaid School, where she graduated from. Additionally, the Semander siblings hope the film "The Empty Chair" will be a lasting tribute to Elena's memory.
JoAnna emphasizes the film's personal nature, saying,
"John has focused on our family, opening up our lives from 1982. It's deeply personal, but we believe it will also help other families. The fact that we've remained close and stayed together is, in itself, something of a miracle. Events like this often tear families apart."
Maria adds that the film's timing is significant, as it is a cautionary tale about well-intended laws that can have unintended, harmful consequences. The Semander family's story sheds light on the complexities of the criminal justice system and the importance of advocacy for victims' rights.