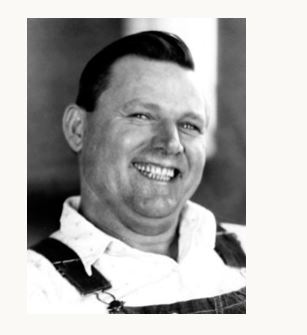 Hassell had previously been married, but his first wife and three children apparently packed up and abandoned Hassell in 1917. When his brother was killed by a mule kick, Hassell married his brother's widow Susie and took her eight children under his care.
On December 5, 1926, Hassell and his wife quarreled regarding his drinking habits and he struck Susie with a hammer in anger. (Though this was the explanation Hassell gave after his arrest, he later admitted the murders were a result of Susie confronting Hassell about an inappropriate relationship with one of Susie's underaged daughters, and Hassell's attempt to cover it up.) Susie's murder caused her youngest child, 22-month-old Sammie, to cry. Hassell strangled the child to death to stifle his cries, then decided "I had best go on and kill the whole outfit." Each child was killed, reportedly with an axe or shotgun, and placed in the home's root cellar.
The murders went undiscovered for three weeks as Hassell tried to repeat the same story as his first wife, claiming Susie had bundled up the children and left the state. Suspicions grew before Hassell could leave the area, however. When he was cornered, Hassell attempted suicide by stabbing himself in the chest. The wound was superficial and he recovered.
During the investigation, Hassell confessed to the murders of Susie and her children as well as the murders of his original family. The bodies of his first family were found in the location Hassell directed authorities toward. His common-law wife Marie Vogel and her three adopted children, ages 1, 2, and 8, were found face-down with ropes around their necks.
Though Hassell confessed to a total of 13 murders, he was convicted of and executed only for the murder of his 21-year-old stepson. He was executed in the electric chair on February 10, 1928.