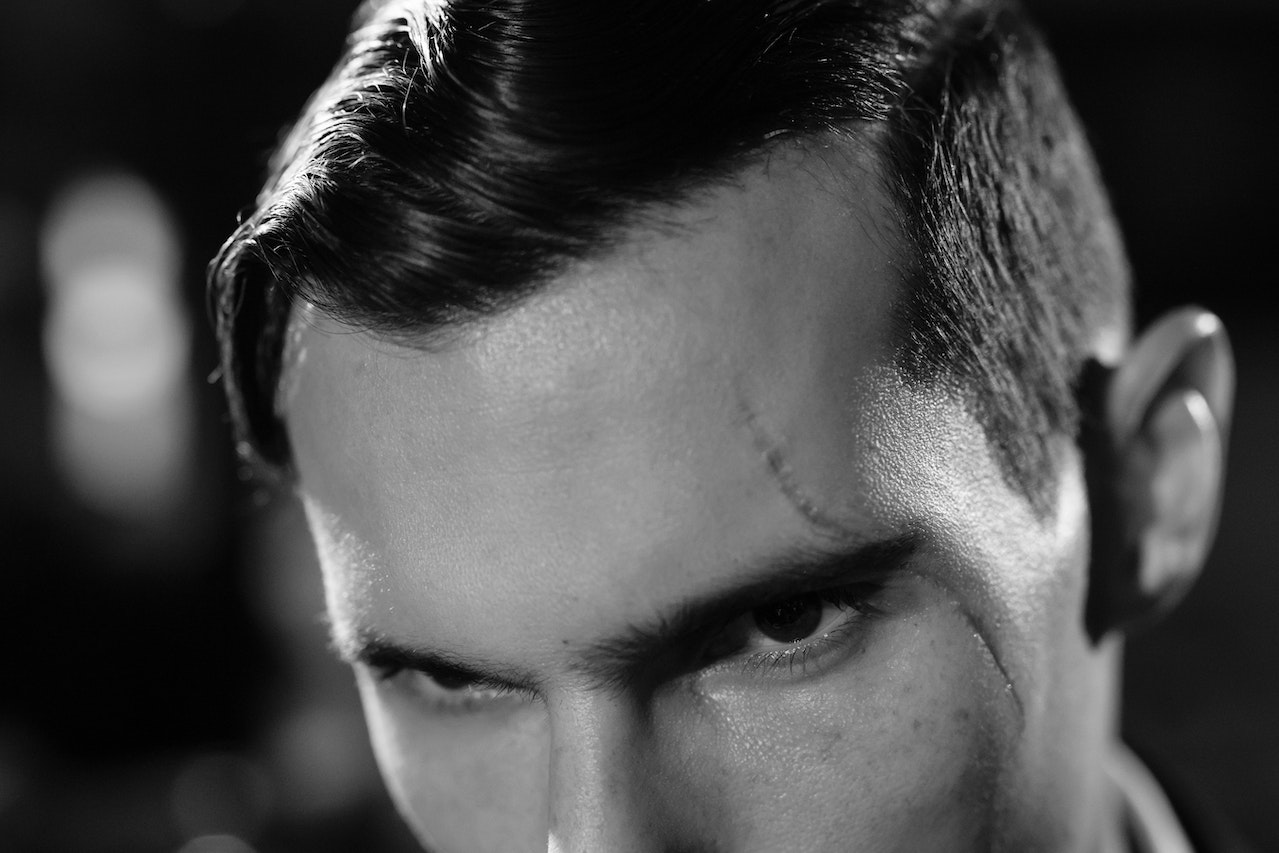 Steven and Celeste Beard married in 1995 when Steven was 70 and Celeste 32; Steven adopted Celeste's twin daughters soon after. Four months after the wedding, Steven filed for divorce, but the couple soon reconciled.
On October 2, 1999, an intruder entered the Beard home, approached Steven as he slept in his bed, and fired a single shot from a shotgun while at the foot of the bed before disappearing. Steven was critically injured and called 911 to report the crime, telling the dispatcher "my guts are in my hands." Steven was hospitalized but died four months later on January 22, 2000, due to complications related to the gunshot wound.
In the months that followed Steven's death, Celeste reportedly spent $500,000. By July 2000, she married her fifth husband. A civil case was brought against Celeste by Steven's three adult children from previous marriage as well as Celeste's twins, who attempted to bar Celeste from Steven's multimillion-dollar estate, alleging she had had a role in his murder. The twins also alleged Celeste was having an affair with a woman named Tracey Tarlton. They testified they witnessed Tarlton and Celeste killing on the mouth, prompting Steven to order Tarlton from his home. Three days later, Steven was shot.
In response, Celeste and her lawyer accused all five children of attempting to keep Steven's estate to themselves. "They are here for greed and greed alone," attorney David Duggins said of the children. Duggins pointed to the fact Steven spent his final months with implicit trust in his wife, demonstrated by transferring authorization from his daughter to Celeste to make medical judgment decisions on his behalf should he be unable to. The judge in the civil case ruled in Celeste's favor, stating there was insufficient evidence presented to indicate she had had a part in the shooting.
By March 2002, Celeste was arrested in relation to the death of her husband, and days later Tarlton stood trial for his murder. Investigators had found a spent 20 gauge shotgun shell at the scene of the shooting. A Winchester Super X shotgun was later found inside Tarlton's home which was ballistically matched to the shell left behind. Tarlton pleaded guilty to murder and agreed to testify against Celeste in court. She received a 20-year sentence.
According to Tarlton's testimony, she and Celeste had had a sexual relationship, and Tarlton had shot Steven after Celeste had alleged Steven was abusive toward her. The prosecution also called forth Celeste's former personal assistant who testified Celeste had hired her to pay a hitman $10,000 to kill Tarlton. The prosecution contended Celeste had arranged the shooting by manipulating Tarlton's emotions for the purpose of gaining access to Steven's estate.
The defense provided witness testimony indicating Steven and Celeste had had a loving marriage. They also produced a psychologist who testified Tarlton was "pathologically obsessed" with Celeste, and it was alleged Tarlton was hurt by Celeste's marriage to a man six months after Steven's death, which prompted her decision to testify against Celeste as a form of revenge. The defense also called an inmate who claimed Tarlton had admitted to her that Celeste had no part in the shooting.
Celeste was convicted of injury to an elderly individual and capital murder in relation to the death of Steven and criminal solicitation of capital murder in connection to the attempted contract killing of Tarlton. She was given a life sentence for the charges in Steven's case and 5 years for Tarlton's.
Celeste will be eligible for parole in 2042. Tarlton was released early after serving 10 years in prison.