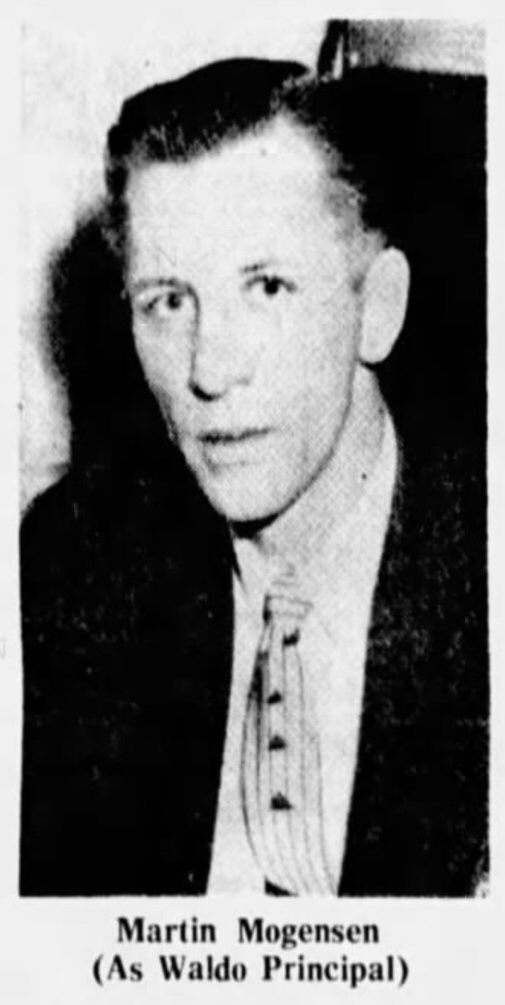 In a tragic and shocking incident, an unnamed 14-year-old student committed a heinous act by shooting and killing his school principal. This event unfolded in Wisconsin, where existing laws at the time shielded the identities of offenders under the age of 16.
The adolescent had a history of struggling with authority figures, and his deep-seated issues came to a horrifying climax. Fueled by a potent mixture of anger and frustration, he stormed into Principal Martin Mogensen's office armed with a shotgun. In a chilling display, the young offender discharged the firearm three times, striking Principal Mogensen in both the arm and back. Tragically, Mogensen succumbed to his injuries, succumbing at the scene.
Following the incident, psychiatric evaluations were conducted to unravel the complex factors that led to this appalling act. These examinations revealed that the teenager had used LSD, a potent hallucinogenic substance, which had a profound impact on his judgment. It's important to note that while LSD didn't directly cause his insanity, it was identified as a contributing factor. The drug had effectively eroded the boy's personality and rendered him less capable of dealing with the challenges and conflicts in his life.
In response to these findings, the decision was made to place the young offender in the Mendota State Hospital instead of incarcerating him in a traditional correctional facility. This decision was influenced by a desire to address the underlying mental health issues that had played a role in this tragic event.
In 1972, he was eventually released from the hospital, but ongoing treatments were deemed necessary, with the young man receiving therapy twice a week. This heart-wrenching incident serves as a reminder of the importance of addressing both the individual and societal factors that contribute to such acts of violence, particularly among young offenders.
An investing partnership with more freedom to make aggressive bets on a larger range of financial items than typical mutual funds is known as a hedge fund. The goals of a hedge fund are to combine resources, increase investor returns, and reduce risk using hedging techniques.
There are some similarities between this structure and these goals and mutual funds, but that's about it. In comparison to mutual funds, hedge funds are typically seen as being more aggressive, riskier, and exclusive.
Since its start, the hedge fund business has experienced significant growth. Globally, there are approximately 27,000 funds, over 8,800 hedge fund managers, and trillions of dollars in assets under management.
This article will delve into the world of hedge funds, exploring their nature, strategies, risks, and their role in today's financial landscape.