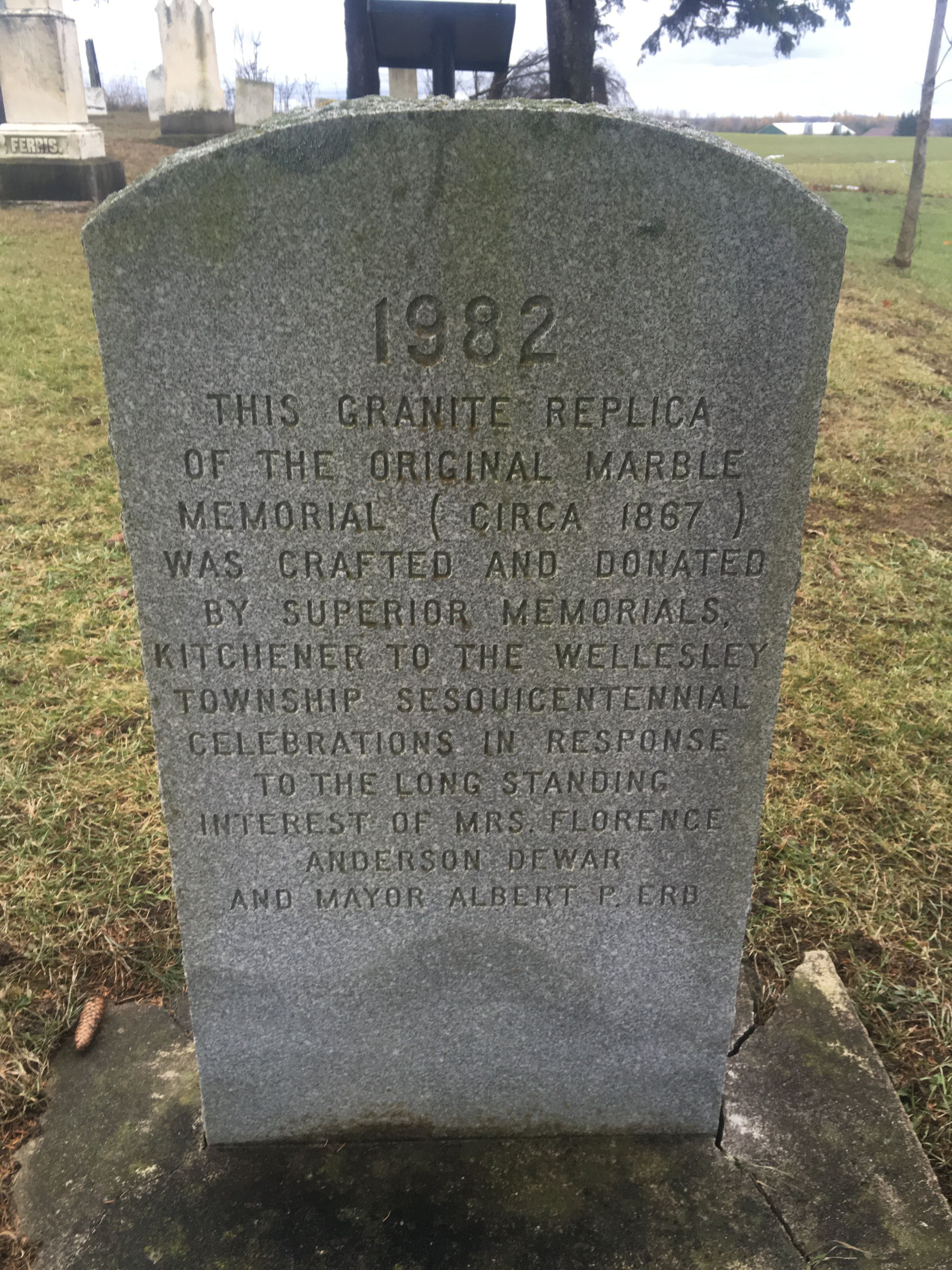 On September 27, 1865, in the quiet town of Wellesley, Ontario, Canada, the life of Henrietta Bean, the first wife of Samuel Bean, came to an end. Little did anyone know that her passing would be the beginning of a mysterious legacy that would captivate generations.
What sets the Bean wives apart in history is the enigmatic puzzle grave that Dr. Samuel Bean, Henrietta's husband, had meticulously crafted for them. Nestled in a serene rural cemetery, this grave would become the source of intrigue for over a century. Dr. Bean, a man of intellect and eccentricity, left behind a headstone adorned with cryptic symbols, intricate designs, and inscriptions that defied easy interpretation. It was as though he had encoded a secret message within the stone.
The puzzle grave drew visitors from far and wide who sought to decipher its hidden meaning. People flocked to the cemetery, armed with notebooks, pencils, and a burning curiosity. They made rubbings of the headstone, meticulously documenting its every detail in a quest to unravel the mystery it held. Over time, the headstone became worn and illegible due to the countless visitors' attempts to solve the puzzle.
Decades passed, and the secret of the puzzle grave remained elusive until the 1970s. It was then that a remarkable breakthrough occurred. A tenacious 94-year-old woman, armed with a lifetime of wisdom and patience, finally cracked the code that had baffled so many before her. With her keen intellect and determination, she unraveled the intricate web of symbols and inscriptions, revealing the hidden message left by Dr. Samuel Bean.
The puzzle grave of the Bean wives had been an enduring mystery, but thanks to the perseverance of one elderly woman, its secrets were finally laid bare. In that moment, the legacy of Henrietta Bean, her husband Dr. Samuel Bean, and the mysterious puzzle grave they left behind was cemented in history, a testament to the enduring power of curiosity and determination.