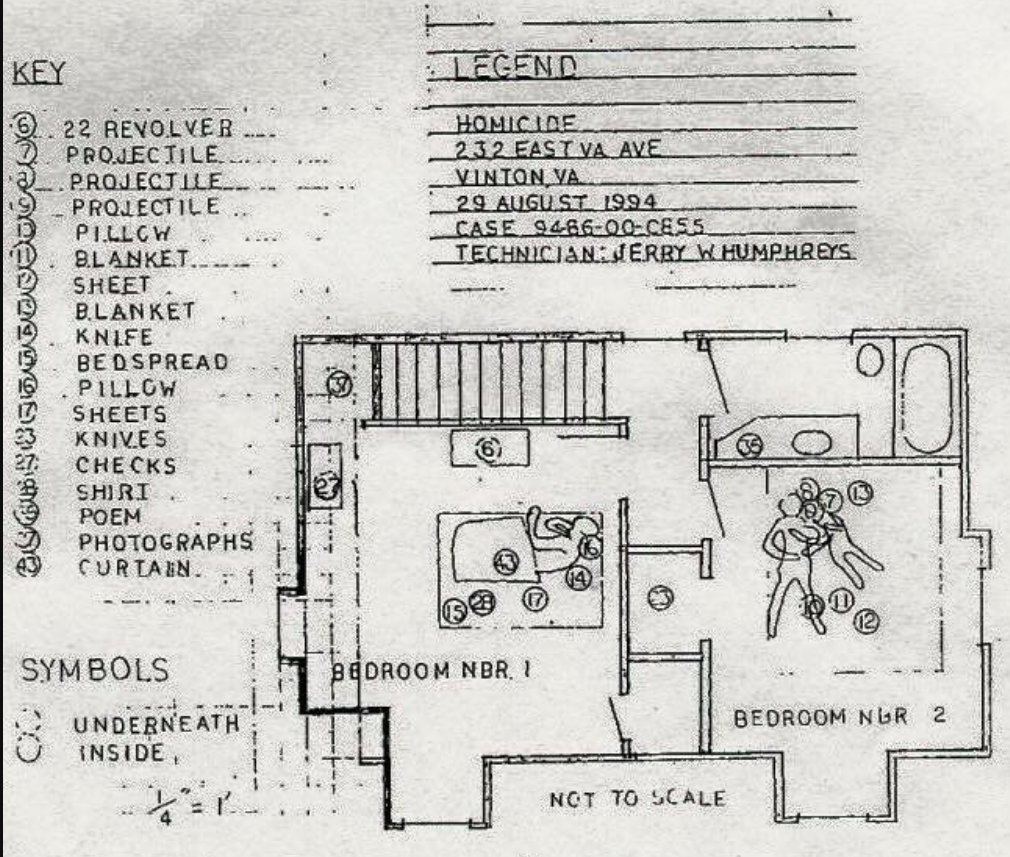 The Hodges family (Blaine, Teresa, Anah [3], and Winter [11]) are killed by a family friend who was staying with the family
Teresa was strangled while Blaine and the children were shot in the head before the house was set on fire to destroy evidence. Police initially suspected murder-suicide after finding a .22 caliber gun next to Blaine's body and learning he was facing a 6-month federal prison term for embezzlement, though it was determined that Blaine was killed first.
Family friend Earl Bramblett soon became a suspect. When told of the Hodges family's deaths, he was only told they had died in a fire. He immediately suggested Blaine had "offed his family and killed himself," which brought suspicion on him. While investigating Bramblett, police found a sketch of stick figures with markings matching bullet wounds of the Hodges at Bramblett's workplace.
DNA obtained from pubic hair on Winter's bed was a positive match to Bramblett. And a jailhouse informant claimed Bramblett confided in him that he killed the family because he was "addicted to young girls" and that Teresa had discovered him with Winter, though the informant later recanted.
Bramblett proclaimed his innocence until his execution, choosing the electric chair over lethal injection as a form of protest.